There are plenty of carp fishing venues in France, but few of them have big lumps swimming in their lake. Because you can catch your 20lb or 30lb fish at your local fishery, we've selected 7 great lakes with fish up to 70lb and 80lb.
Lac de Villedon
If you are looking to catch big carp and are experienced enough to take advantage of one of best kept secrets in carping holidays, then Lac de Villedon could be the ideal venue for you. The lake is stunning with around 100 acres of water stretching for over 1.4mls (2km) and in this water swims some of the best carp you'll ever see. There are over 1,200 carp with an average weight of 33lb and there are plenty of 60s and 70s to fish for – with the fish growing each year!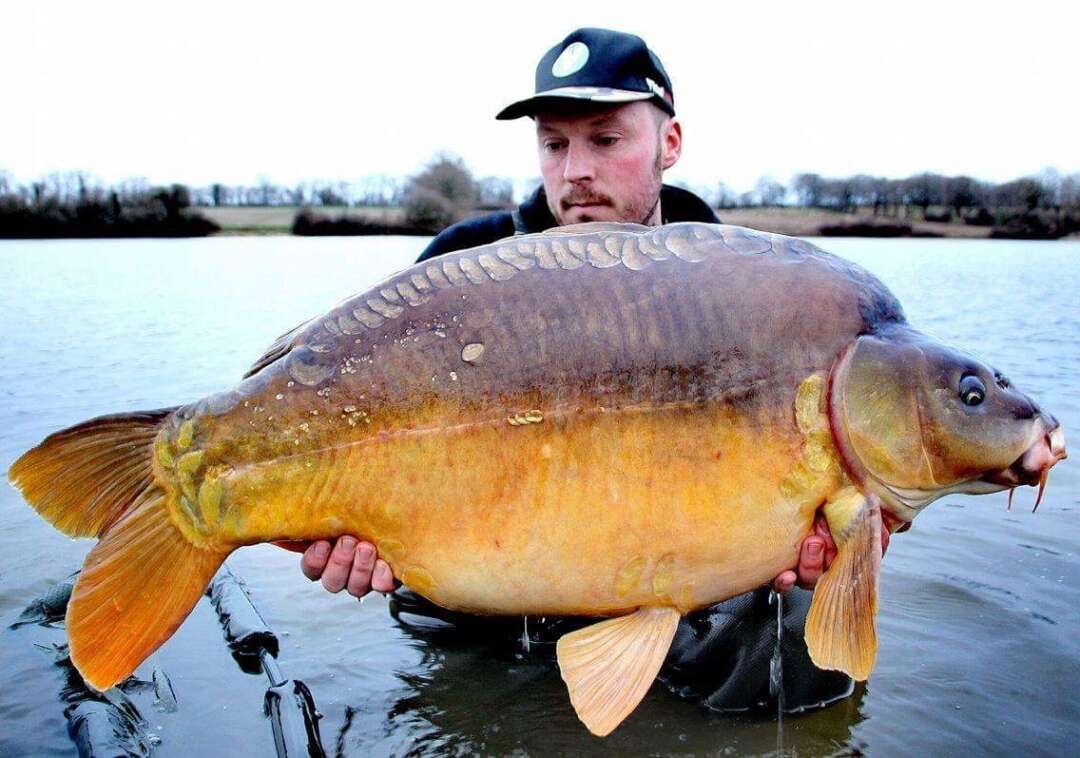 Lac de Cavagnac
If you are looking for the fish of a lifetime then you really need to take a look as there are carp up to 85lb swimming in its depths. Lac de Cavagnac is home to around 1000 carp with over half weighing in at 40 plus. The lake record is a massive 85lb 2oz, called Single Scale. Of course, with a lake of this size the fishing cannot be classed as easy but there are usually a few 40s caught each day and several 50s each week.
Evaro
Just like
Domaine de Brocard
,
Jonchery
and
La Renarde
,
Lake Evaro
is part of the
Centre de Pêche en Champagne
Complex, owned by the famous fish farmer Mr. Bachelier. The management completed the existing stock with new carp to an estimated total of around 200 carp. A quarter of the stock are nice 30's and 40's. A couple of 50's and 60's from the old
La Horre
stock have been released into Evaro. Biggest fish so far is a stunning 64lb common carp.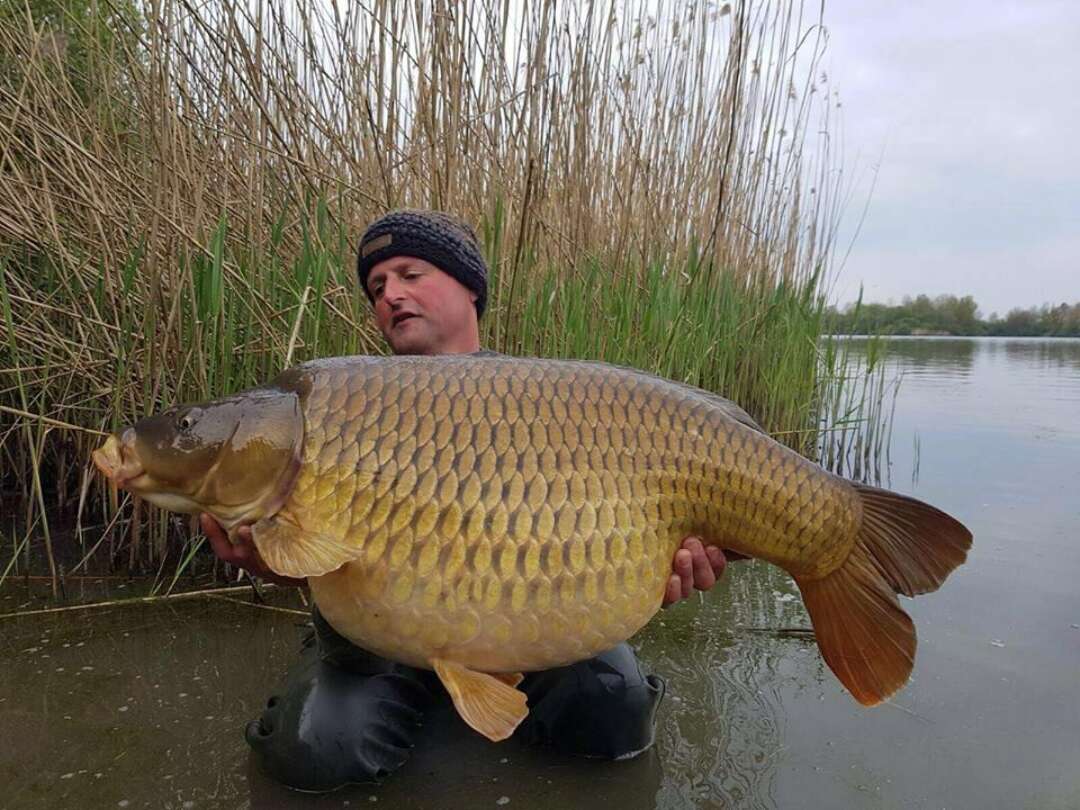 Lac de Vaulaurent
About 250 years ago monks dug Lac de Vaulaurent to breed fish. And what a location they picked to do this! The biggest carp was caught a couple of weeks ago by Bertrand: 32,540kg which is around 71.7lb.
Etang de Vaumigny
Frank, the owner and full-time carp angler has created a first class carp fishery with a healthy stocking. Every year Vaumigny brings us new surprises... We're convinced that now there are at least 36 carp over 45 in Vaumigny. The lake record is 69lb.
Jonchery
Jonchery is exceptionally well stocked with around 450 carp. There are some truly beautiful specimens of both mirror and common carp with dozens of 30s and 40s to fish for. The maximum size is around 28kg (approx. 62lb).

The water is run by UK fishery owner Mark Slade and his family, who live on site.
Etang 5
Set in a stunning location with breath-taking views this well kept venue is 101 acres (41 hectares) in size, with only 8 spacious swims, giving each angler ample room to fish. It has an amazing stock with very big carp that haven't seen a boilie in years, with weights up to a 86lb. The amount of big carp in Etang 5 is just staggering. Although the biggest fish haven't been out lately, we're absolutely sure their still swimming in the lake. The Big Male, Scarfaceand other big fish will be photographed soon!